Posted:
2022-09-14
At:
5:30 am
: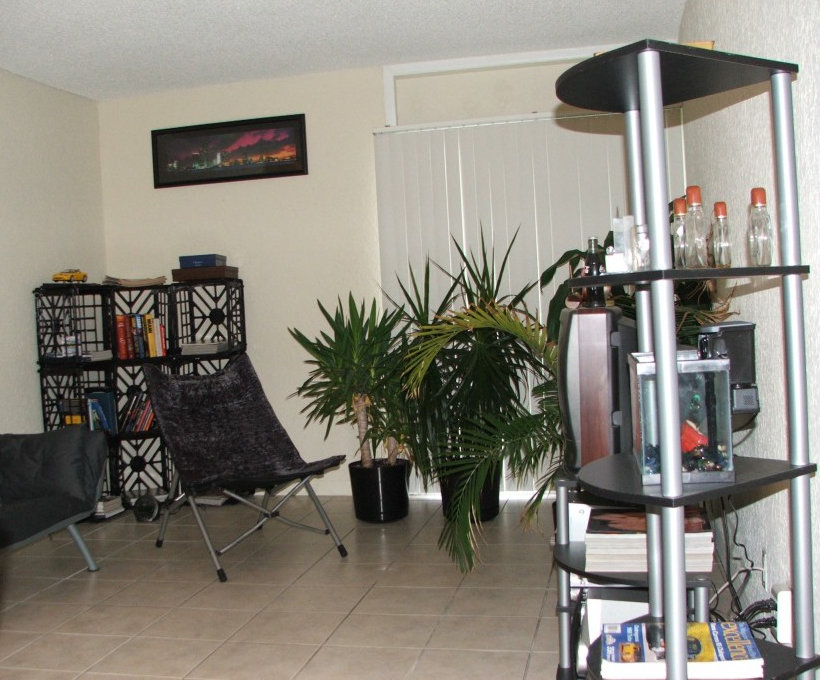 The above photo is of the living room of an apartment I was renting in Miami at the Overlook apartment complex (now called Yolanda Villas) somewhere between 2004 to 2007. The Futon towards the left is where I slept. The bedroom was turned into an office / man cave.
Towards the right are shelves where I kept a beta fish. A great fish who lived for about two years. I also kept different collectibles on the shelves. I collected a lot of magazines. The ones pictured are Ocean Drive and Porsche magazines. There is also a collection of Obsession cologne bottles on the shelf.
In the background, towards the left are crates I'd use as book shelves and plants. The apartment was on the seventh floor and offered a fantastic view of the Flagler Dog track as well as Downtown Miami.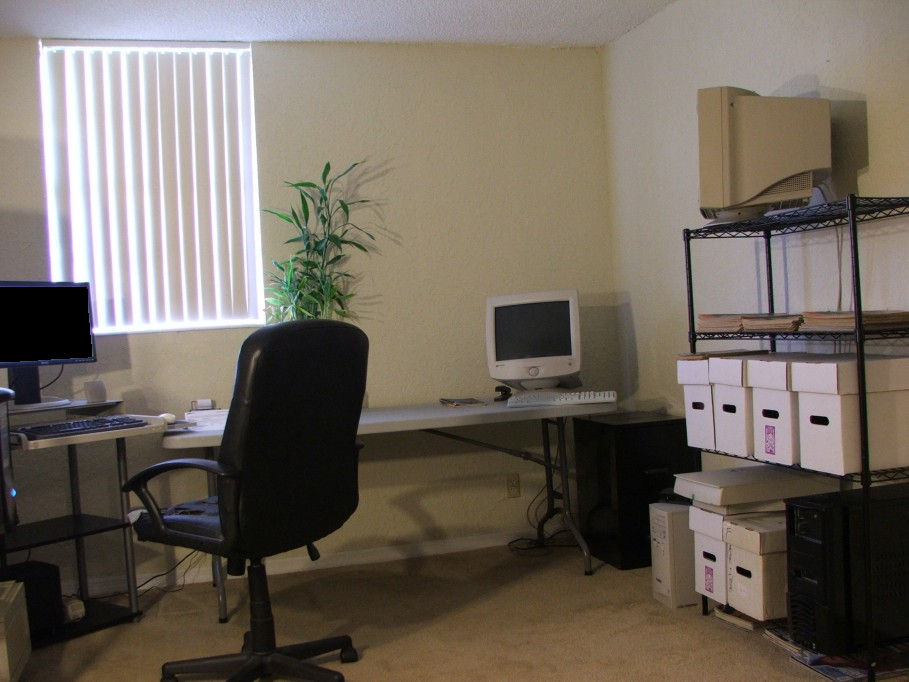 The above photo is of the bedroom, showing a couple computers, filing cabinets, shelves with life magazines, comics and bamboo plants on the table.
Keywords: Overlook Apartment Complex, Building, Yolanda Villas, Condos, Images, Miami, Florida